Whether you're part of a small enterprise, or are a student who has to deal with projects and deadlines on a regular, if you've ever lost important data, you're probably already aware of the importance of having a data recovery system in check for yourself.
Data and information are key assets in today's day and age, and while having multiple backups of your data is among the best practices of every industry, the fact remains that there's always the possibility of losing data before you even get around to making backups for yourself. By having a data recovery system in place, you can not only be sure that you'll be able to recover or restore data from malfunctions or unavoidable circumstances such as re-installation of your operating system.
Interested in learning more about the benefits of a data recovery system already? Read on to find out everything you need to find out about data recovery and how it can help ensure that your processes, activities and operations don't have to come to a stop due to easily avoidable problems.
How Can Data Be Lost?
As unfortunate as it may sound, the term data loss has been tossed around so often that it has been stripped of its essence, leaving people uncertain about what can and cannot be classified as data loss.
Data loss essentially involves situations in which data has either permanently been removed from a certain location, or has become inaccessible due to malfunctions. With that said, physical and logical corruption to drives remains the most common reasons why data is lost. This is primarily due to the fact that either the data and information present on your device becomes inaccessible due to corruption, or the device itself cannot be accessed.
Viruses and dangerous malware, too, can be responsible for the loss of data. The majority of malicious software and viruses created today are done so with stealing important data of companies, businesses, and organizations as their primary motive which is why antivirus software and effective firewalls have recently become important like never before.
As mentioned earlier, mechanical and physical damage of storage drives and devices, too, is a common reason why data is lost and needs to be recovered. Fortunately, however, with a proper system in place for data recovery, it is possible to recover data that has been lost due to quite a number of situations.
Below, we're talking all about data recovery, what it entails, and how
Data Recovery Cincinnati
can help you recover all of your important files and folders in no time.
How Does Data Recovery Service Work?
Since there are a number of different ways and situations in which your data can be lost, the solution that will be applied, too, varies greatly. For instance, for files that have been deleted accidentally, the proposed solution will be much different from instances in which data was deleted due to mechanical damage. For instances like these, software will be used to check the pieces that are still remaining on the hard drive in order to make an informed guess about which of the deleted files must have been on the hard drive on a particular location.
For instances in which you're receiving an error that says that your required file is corrupted, your best bet would be to figure out whether or not it is just the partition table that has been corrupted. In most situations like these, it will be possible for you to regain access to your files and folders using bootrec.
While the aforementioned situations focus on data recovery that doesn't involve too many complications, there are far too many more complex situations in which you can lose your data. Needless to say, recovery of data from situations like those, too, will involve a lot of complications and won't quite be as easy.
What Can A Data Recovery Service Do For You?
A professional computer data recovery service will most likely not only help you have access to all of your important files and folders regardless of whether or not you have efficient firewalls and anti-virus software installed, but your processes and activities, too, will not be brought to a halt in case certain important files or folders are lost. What's more is that a professional computer data recovery service will also ensure that you don't have to go through undue problems in the long run.
The power and importance of data and vital information is, for the most part, underestimated in the majority of companies, businesses, and organizations across the globe today. By resorting to a computer data recovery service, chances are that you'll still be able to access your important data, files, and folders even if you should find yourself in a situation where your storage devices become damaged or corrupted.
By using a computer data recovery service, you are not only putting your important files and folders in the hands of professionals, but you will also be able to get hold of your data without worsening the situation. With the help of a professional computer data recovery service, you can be almost always be certain that your situation will be expertly diagnosed and the best possible solution will be implemented to ensure that the damage is minimized.
Additionally, using a computer data recovery service will also force you to deploy a well thought out data recovery strategy that you will make use of in situations where your data is at stake. Fortunately for many, service providers that perform
Advanced Data Recovery
 services can help you in a variety of situations where your data can potentially be lost. Having spent years in the field, the experts at Data Recovery Cincinnati can not only help you with professional computer data recovery, but also deal with corrupted storage devices and complexities like bad sectors and logical failures in an extremely professional manner.
Interested in learning more about how we can help with your
Data Recovery Services
needs? All you need to do is give us a call at
513 338 9756
and let our experts put all of your questions and concerns to rest!
REQUEST A CUSTOM QUOTE BELOW
Use the form below for an emergency data recovery quote!
keyboard_arrow_leftPrevious
Nextkeyboard_arrow_right
Summary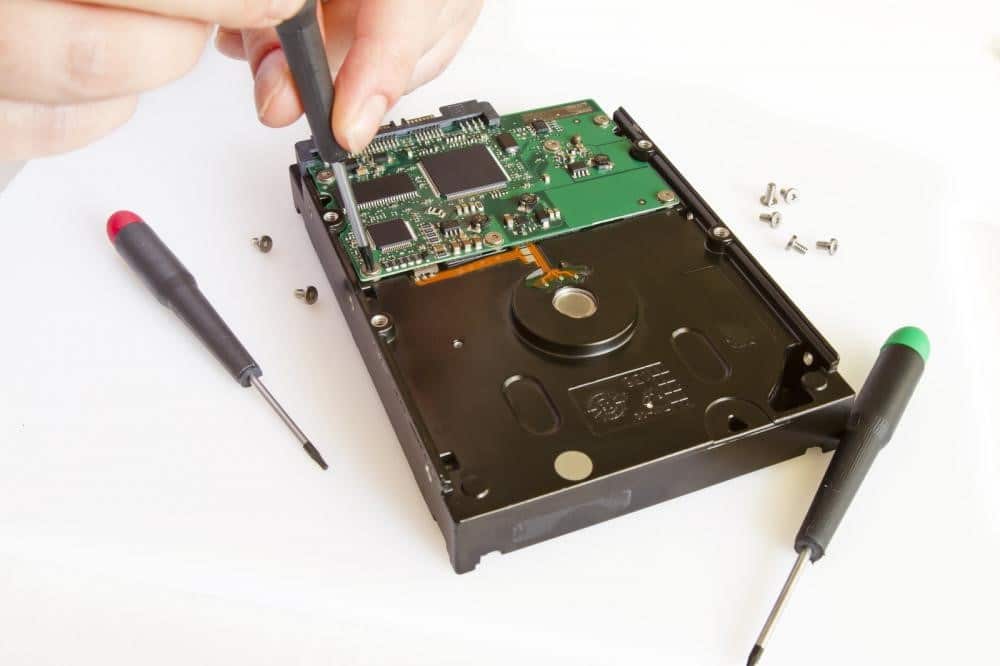 Service Type
Computer Data Recovery Service
Provider Name
Data Recovery Cincinnati LLC
,
11427 Reed Hartman Hwy suite 660
,
Cincinnati
,
Ohio
-
45241
,
Telephone No.5133389756
Area
Description
Having a system in check for data recovery is not only important for businesses, companies, and organizations, but it is also equally important for computers that are used for personal data. Click here to find out why data recovery is crucial and what a computer data recovery service can do for you.