[[[["field1","contains","r"]],[["show_fields","field2"]],"and"],[[["field2","contains","-"]],[["show_fields","field3"]],"and"],[[["field2","contains","+"]],[["show_fields","field3"]],"and"],[[["field3","contains","("]],[["show_fields","field4,field5,field6,field10"]],"and"],[[["field6","contains","@"]],[["show_fields","field7,field8,field9,field10"],[]],"and"],[[["field3","contains","("]],[["hide_fields","field3,field2,field1"]],"and"]]
Summary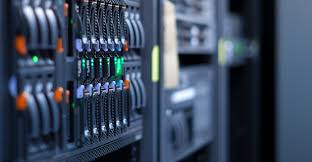 Service Type
Provider Name
Data Recovery Cincinnati LLC
,
8044 Montgomery Rd. suite 700
,
Cincinnati
,
OH
-
45236
,
Telephone No.(513)338-9756
Area
Description
With any business the way it utilizes information and stores that information is critical to organizational success. Smaller business will need a smaller network structure to create and send and store information. Larger corporations need a much more complex network and moving components to create store and save their valuable data. Larger companies will utilize servers to store their information which can be accessed daily and saved for future need. When this strategy fails and backups did not save the pertinent information server data recovery comes into play.